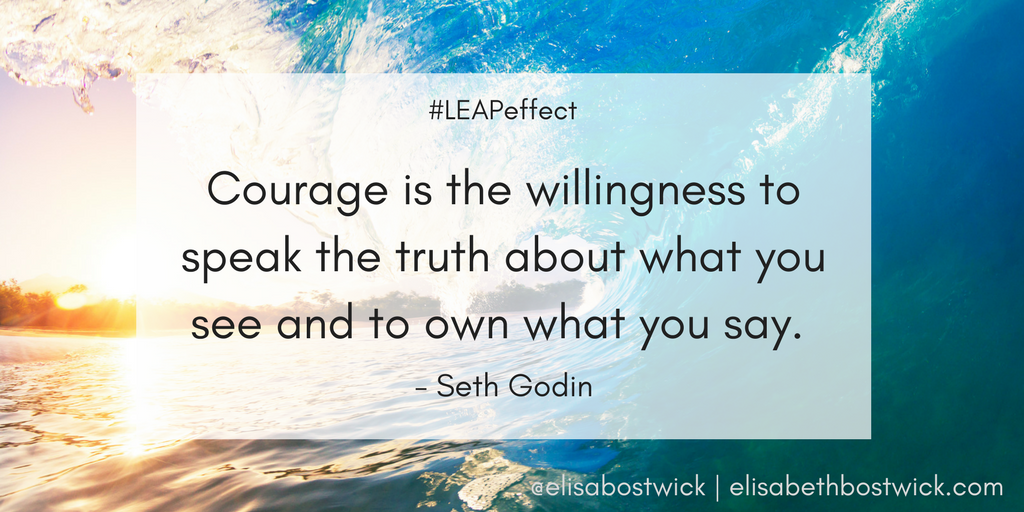 Countless educators aim to inspire, be the change and exude positivity. I'm grateful for my connection to educators who exhibit this as it's what encourages others to persevere in the face of adversity. As someone who has always embraced this concept myself, I tend to find it challenging to know how to share my voice on wrongdoings best. Afterall, positive people stick to positive messages, right? However, we cannot stand to glaze over apparent dysfunction or bow in fear to hierarchical models of leadership when we know something is blatantly wrong and ultimately hurting individuals. I believe that we can discuss semi-controversial topics while identifying creative ways to address them. Exuding positivity, as well as demonstrating professionalism is essential to me as an educator. Due to my deep sense of integrity, I'm also driven to be an agent of change, and my integrity makes it nearly impossible to ignore that there's an enormous elephant in the room that exists for many educators.
Blogging and being connected as an educator has provided an avenue for us all to share our voice. Too many opt to talk behind closed doors while keeping their heads down instead of stepping out and addressing the elephant. Together we can creatively seek solutions to move forward or ways to change the course of our ship when we realize the time has come.
For countless years I have identified numerous avenues to reach all kids and foster curiosity, creativity, critical thinking and joy in learning. I believe in this wholeheartedly, and my commitment is unwavering. I've been incredibly fortunate to have the support of many administrators, teammates, colleagues, and my professional learning network. These individuals have carried me through difficult times without necessarily realizing that they have. We've celebrated highlights and encouraged one another more times than I can count.
To be transparent, I've also experienced my fair share of mistrust. As someone who always seeks to give the benefit of the doubt and aspires to see the good in every situation, truth be told, some individuals allow their ego or personal agendas to dictate the course our ship sails. Egos and personal agendas cause the ride to feel rough and unsettling. In turn, it leaves others scrambling to figure out how to guide the ship best. Historically, I'm a 'sail adjuster.' When the wind blows in an unexpected direction or hits without warning, I merely adapt and move on, without missing a beat to provide students with the best learning opportunities. If by chance the wind batters the sail causing rips and tears, I not only adjust but make necessary repairs to remain on course. I've repaired my sail more times than I can count, and each time it seems to become stronger and more vibrant than before. After all, each gust is an opportunity to learn that encourages growth.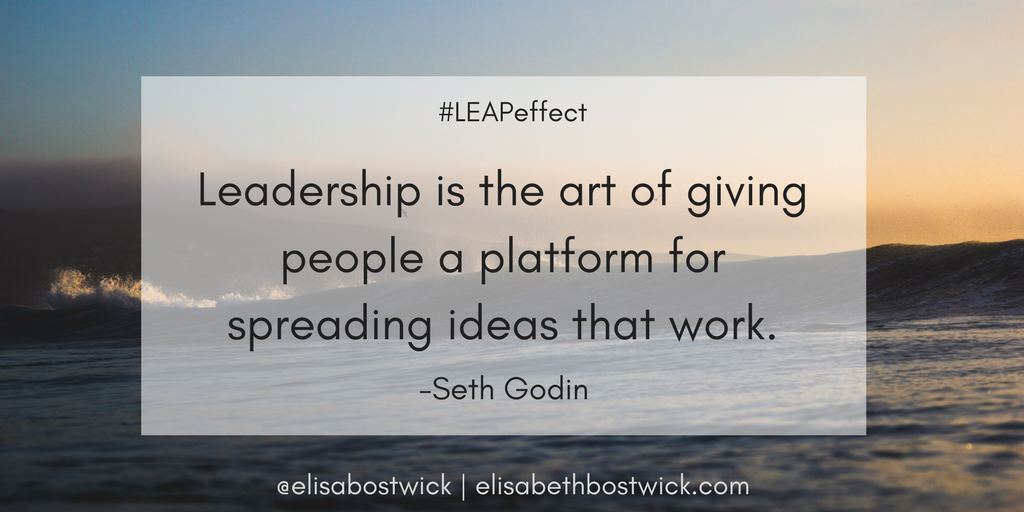 Situations exist where educators have exhausted every option to continue moving forward even in the most challenging situations. If the damaging effects of the wind grow so strong that the sail is irreparable, it may be time to either navigate a different course by joining another crew or even sailing on your own. Whether you're adjusting, repairing, or replacing your sail, I hope you employ strategies that act as flint to ignite passion and exuberance to sail further than you ever have before.
Anyone of us can step up and lead to cultivate a healthy culture. Perhaps we don't have complete control over every decision we'd like, but that's not to say that we lack impact. Leadership is a title that can be held by anyone who has influence. Being a leader is not solely meant for those with an administration degree. Jimmy Casas, author of Culturize, writes,
"You don't have to have a leadership title to be a leader. You just have to lead. When you have a disposition about you that others immediately recognize and sometimes want to emulate, you are a leader. When you draw people in and make them want to be around you, you are a leader. Maybe you have a unique skill set that people quickly notice and appreciate, or maybe it's your words or tendency to notice the best in others that inspires the people around you to want to be better."
While some individuals seek to foster leadership skills to develop capacity in others, I tend to think that there are instances where some people are threatened by those who demonstrate leadership without the ranks of title or degree. In some cases, it appears more comfortable to hold individuals at arm's length to silence their efforts and even attempt to belittle through comments spewn to foster a sense of insecurity. Fortunately, we own our emotions, and while mistrust may develop, how we choose to feel is ultimately up to us. Some may think it's crazy, but I'm grateful for the opportunity to stand staring in the eyes of the elephant in the room while the wind tears at my sail. Both have taught me countless lessons that serve as real-life experience. From these experiences, I've developed more profound empathy and compassion for others. While there are numerous leadership books out there such as Culturize, Lead Like a Pirate, and Start Right Now that provide phenomenal tips and in-depth strategies, here are just a handful of the leadership tips I've learned firsthand.
Embrace your inner leader by:
Committing to relationships first, next, and always

Nurturing a culture of yes

Adding-value to those you work alongside by frequently recognizing their efforts

Seeking ways to give back in an effort to show appreciation for the contributions made by individuals

Celebrating! Celebrate accomplishments, persevering through failures, risk-taking, awards or recognitions as a school and district to demonstrate appreciation

Spending time in classrooms with learners (as an administrator) serving alongside teachers when possible

Employing the use of Pineapple Charts so that teachers can visit and learn from colleagues

Tearing down fortress walls to allow for open conversations between teachers, administrators and the Board of Education

Trusting that individuals have the best intentions, this fosters deeper levels of trust

Empowering teacher voice… Scratch that… 

Developing shared OWNERSHIP amongst all stakeholders

Being transparent and authentic by walking the talk

Simply apologizing for wrongdoings even if unintentional
I know this list could continue and I'm happy to add on over time. In closing, it's vital that we ALL embrace our inner leader. Every person is facing some kind of battle; you may be the difference maker that rekindles passion within an individual who has lost their why, or eases the feeling of pressure when the going gets tough. With teacher shortages in addition to fewer students enrolling in teacher preparatory programs, collectively we need to cultivate a school culture that retains quality teachers. As leaders, let's respectfully address elephants and create sustainable change. Together we can collaboratively navigate the waters to support one another along the journey.